Reception at The Framers Corner
There was a great turnout on Sunday for the opening reception of my photomontage show at The Framers Corner in Carrboro.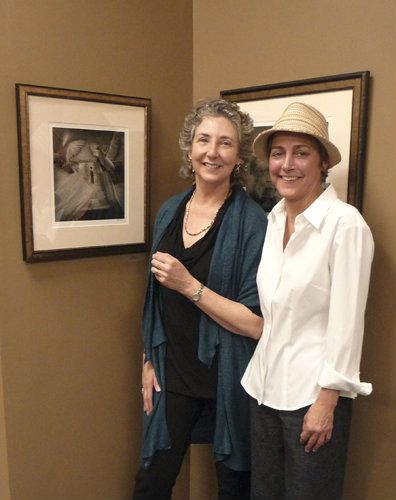 The weather was so gorgeous that we kept the door open during the reception. I was happy to see so many familiar faces, and some new ones,  too!
It is always interesting to see how different images inspire different people. During the event,  I had the opportunity
to talk with guests and hear the stories and memories that the images evoked.
If you were unable to attend this past Sunday then you can still view the exhibit,  which will be on display at The Framers Corner through the end of the year.